About the Hayter range
Hayter have been conceptualising, manufacturing and engineering the finest British lawnmowers since 1946 to ensure the most beautiful lawns can be created from the very first use. A tireless focus on unrivalled British quality, innovation, craftsmanship and engineering has remained an integral part of Hayter's DNA for more than 75 years. Throughout the company's history, Hayter have continually invested in people, facilities and technology to consistently deliver the pinnacle of lawnmower manufacturing. 
Hayter petrol lawn mowers feature robust petrol engines and durable decks. This particular line of Hayter garden power tools is fitted with a grass bag to collect your lawn cuttings whilst you mow your garden. The Hayter range of walk behind mowers are powerful and efficient, without the need for ear defenders thanks to the quiet nature of the petrol lawnmowers. The electric lawn mowers are even quieter than the petrol mowers in this range.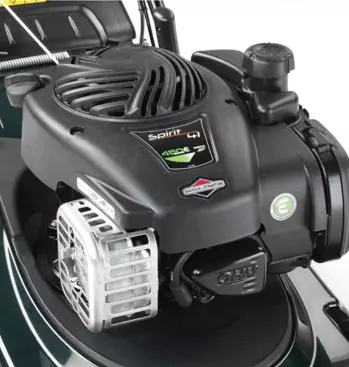 Why Hayter?
This family ran business put their all into their machines. They take pride in their products, employees and community involvement. Readman Mowers offer the cutting edge "Zero- turn mowers". These cut your mowing time in half with faster speeds and manoeuvrability than lawn tractors.
Hayter is unquestionably a premium brand of garden machinery, built on quality and heritage. The company was created in 1946 which means that it has been producing quality British made mowers and other garden machinery for over 70 years. Hayter is a UK lawn mower manufacturer that is renowned for lawn care keeping up to date with the latest advancements in lawnmower design, with self-propelled, push and rotary mowers available. 
Enquire About Ariens Today